Grade 1 - 3 Teachers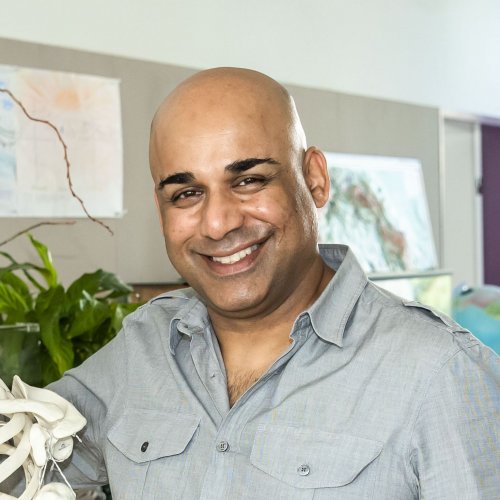 Tariqun Nabi Choudhury
Tariqun Nabi Choudhury
English teacher

What I like about Duhovka
Duhovka is a very special school, where students are allowed to progress at their own pace. Teachers facilitate this with following each child and creating a safe and comfortable environment, where making mistakes is a part of learning so nothing to be feared. With mixed age classes every child is catered for and supported in their social and emotional development.

What helps me in my work
I was an ESL student growing up in England and my 4 year old son is bi-lingual with English and Czech. This gives me a unique perspective when observing and teaching our students. Having worked at an International School for 9 years in Prague, previous to Duhovka, has given me a good grounding for working with students who come from a variety of backgrounds with individual needs.
Due to my previous teaching experiences being from the English State and International School systems, I felt my own teaching style was very much in line with the majority of Montessori principles and although the materials were completely new, I continue to learn about the benefits of using them to internalise skills and knowledge. With lead English teachers now in Lower and Upper Elementary we have joined up thinking in terms of how we work and the expectations of our ESL, Bi-lingual and Native English students in our classes.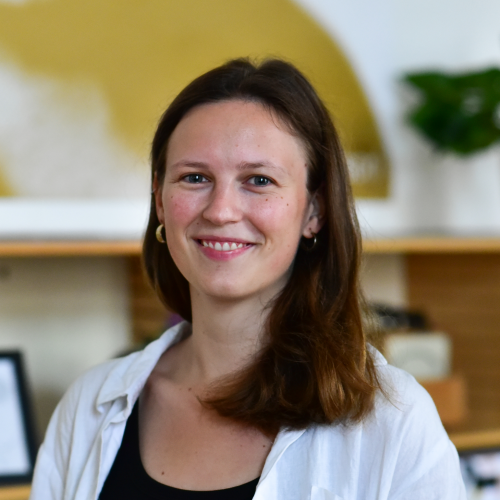 Roisin Judd
Roisin Judd
English teacher

What I like about Duhovka
Duhovka caught my attention because of its focus on the holistic development of its students. The school's emphasis on children's social and emotional wellbeing, not only their academic achievement, was what drew me to work here as I can see that it encourages the development of well-rounded, resilient individuals who understand their innate value and the value they have to their wider community. The involvement of parents in the school community is another unique characteristic of Duhovka, as it truly brings to life the Montessori focus on community. I am only beginning my journey at Duhovka, but I look forward to all it contains!

What helps me in my work
Worked in various preschools in England, obtained a qualification in Early Years Education. Gained a TEFL qualification in Prague, including an additional course in Teaching Young Learners. Worked in a bilingual kindergarten in Prague, which had values that complement the Montessori approach. I attend Elementary Montessori training. I have had the opportunity to work with children in a variety of settings, which has created the invaluable skill of flexibility - I'm sure this will prove very helpful during my time at Duhovka, as not only do the individual and class needs of the children require flexibility but also the bilingual approach of working alongside other teachers in the classroom. Teaching English as a foreign language here in the Czech Republic will also prove beneficial to working at Duhovka as I know how to support children with varying levels of English - and how to make it fun.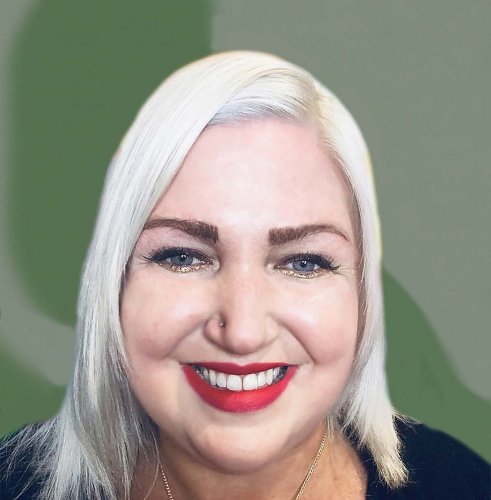 Tanya Linnegar
Tanya Linnegar
English teacher

Why I work at Duhovka
I discovered the Montessori approach through my desire to explore alternative, innovative teaching methodologies and to improve my own teaching methods. I began working as a Teaching Assistant at Duhovka Elementary School in June 2021 and am in the process of completing the Duhovka Montessori Teacher Training for Lower Elementary. In February 2022, I was excited to step into the English class teacher role and look forward to this next chapter.

What helps me in my work
I hail from sunny South Africa. I received my Bachelor Of Fine Arts degree (BFA) from the Emily Carr University of Art and Design in Vancouver, Canada. I have always had great respect for children and enjoyed working cross-culturally with children in various capacities, first as an Au Pair in Chicago, and then in several caregiver roles in the USA and Canada. After moving to the Czech Republic, I began teaching English to a class of 2-3 year olds at a bilingual Stara Boleslav preschool, before being appointed as Grade 1 English class teacher at a bilingual elementary school in Brandys Nad Labem, where I also taught English to Grade 3 and Art to Grades 1 - 3. I also enjoyed contributing to the planning and running of creative youth summer camp programs. I enjoy integrating my passion for the Arts and creativity into my classroom wherever possible. I love inspiring young minds to embrace a love of reading. When not teaching, you can find me, together with my cat, immersed in a good book or travelling, visiting art galleries and pursuing my passion of Photography.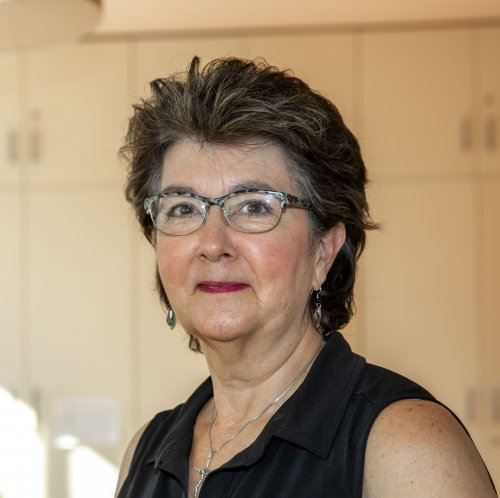 Marie Medonis
Marie Medonis
English teacher

What I like about Duhovka
I think Duhovka is great for children because it is based on the Montessori pedagogy - "to follow the child". So no matter what level the child is at academically or socially, when they enter the classroom, they have the opportunity for growth and development. The elementary child is a very social child and the Montessori focus on peace education helps the child acquire social skills that will benefit them for their lifetime. This feeling of security, in being able to handle social situations, greatly impacts the child's academic learning. Also the concept of how the materials are presented of academic concepts enables the child to move from concrete to abstract

What helps me in my work
I've been a Montessori guide for sixteen years and it is a way of life. The work of the guide is to first form oneself before one can give to the child. The Montessori method supports my desire to be a life long learner and I enjoy learning along side the child. When a child asks "What is this ?" my response is "I don't know, would you like to find out!"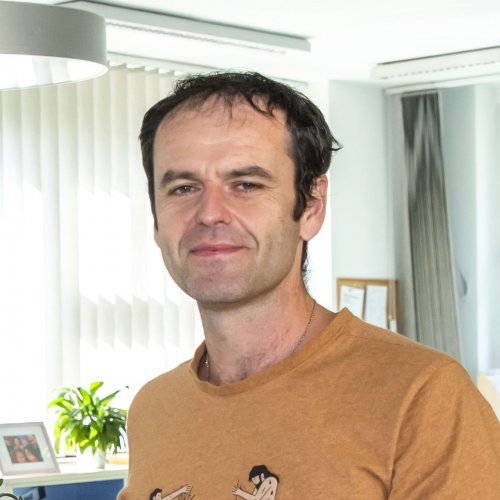 Pavel Nechuta
Pavel Nechuta
Czech teacher

Duhovka School is great for children because it allows them to develop freely in a variety of fields while giving them the knowledge and skills needed for today's world. Specifically, it is definitely English, developing cooperation and a world view without prejudice. At the same time, thanks to this free approach, children develop self-responsibility and an active approach to their own learning.

The most helpful thing for me is certainly my degree, i.e., Teaching for Elementary School at the Pedagogical Faculty of Charles University, which gives me the necessary 'grounding', i.e., theoretical foundations concerning pedagogy in general and individual subjects. In addition, of course, I have also benefited from specialized courses such as Drama Education for Teachers and various other seminars and books on alternative education. Last but not least, it is the 7 years of experience in a traditional school and the upbringing of three children of my own that help me to maintain a realistic view of the field of education.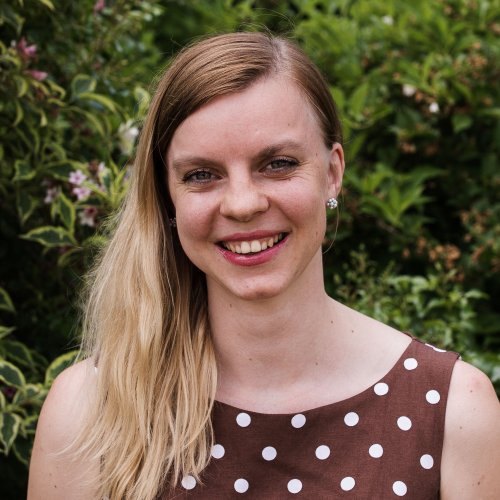 Eliška Obermajerová
Eliška Obermajerová
Czech teacher

I like working at Duhovka because I have the opportunity to work more individually with children and this more personal approach makes more sense to me. The school allows me to develop both my language skills and extend my education in the Montessori system. I also enjoy the bilingual environment and working with an English native speaker in everyday life.

I am the daughter of a teacher, so I have always been close to this profession. I have been working with children since I was 16, when I started going to camps, first as a trainee and later as a leader, which led me to the choice to study teaching for elementary school. I came across the Montessori methodology and its system during my teaching practice at Na Beránku Elementary School, and I set myself the task to understand the internal system of a Montessori school. Since then, I know where my place is.
Teacher Education for elementary school, Faculty of Education, Charles University; 2.5 years internship in a Montessori school; Montessori trainng AMS 6-9.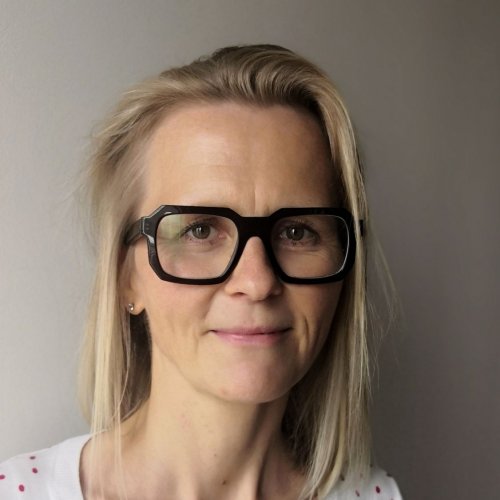 Kristýna Pucci
Kristýna Pucci
Czech teacher

Duhovka... A place with a welcoming atmosphere and wonderful people. A place where everyone is treated with respect and trust. A place where the emphasis is on individuality, not performance. Not a stressful environment, but quality conditions for every child.

Studying at the Faculty of Education, experience with children abroad, teaching practice in Duhovka since 2016, international Montessori training and last but not least my children, all this gives me the basis for my work as a teacher.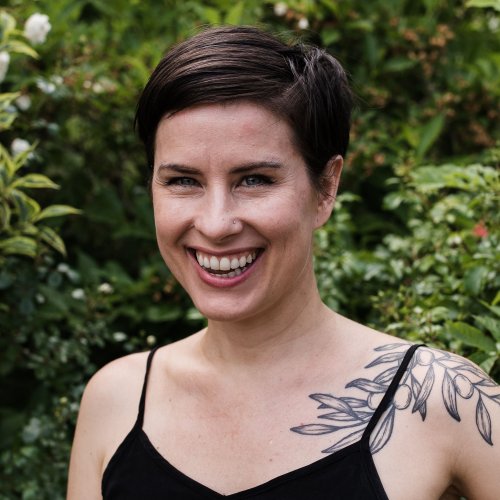 Olivia Spousta
Olivia Spousta
English teacher

What I like about Duhovka
At Duhovka we aim to provide children with individually paced education that challenges them academically while encouraging a healthy sense of self and well-being. Our classrooms are dynamic and full of life and movement. Children have opportunities for active cooperative and experiential learning, free creative expression, and have space for individual deep focused contemplation. We encourage children to question, think critically, and take responsibility for their own learning and be part of a broader respectful community.

What helps me in my work
I've worked with children for over 25 years. I've been teaching at Duhovka Elementary school for the past 10 years and was previously at Duhovka Preschool for about 2 years. I have my BA in theology and my AMI certification for LE. Being a mother, a creative and a Montessorian with over 20 years in education and community service, as well as living over a decade abroad, have all significantly informed my teaching method.
Each of these life experiences have encouraged in me thoughtful creative problem solving skills, community awareness and responsibility and an empathic and respectful to approach myself and others, regardless of age! These are what I strive for and are the qualities promoted here at Duhovka.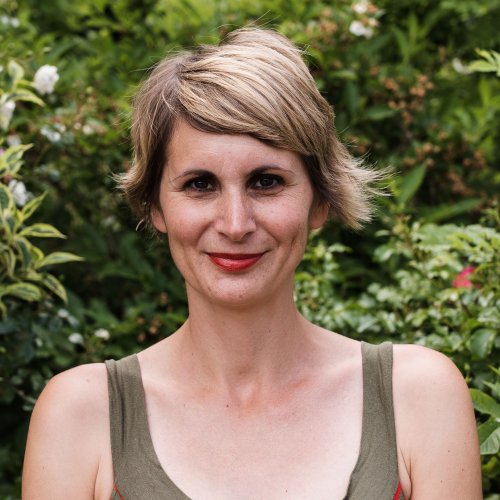 Michaela Sychrová
Michaela Sychrová
Czech teacher

Working at Duhovka is deeply fulfilling for me because it makes every day different, full of surprises and new challenges. Thanks to the children, I am never bored, I learn new things every day and often learn something about myself. In Duhovka I have found a great team of enthusiastic people who are always open to new thoughts and ideas.

In my work at Duhovka, I draw, among other things, on my collaboration with Professor Hejný under whose guidance I had the honor of writing my thesis. Professor Hejný provided me with excellent preparation for my future teaching practice and a new perspective on understanding the teacher's and student's approach in general. Thanks to him, I understood how much children benefit from self-discovery, finding unusual ways and their own solutions. Very helpful for working with children is also my daily practice with my own school-age children, who readily provide valuable feedback.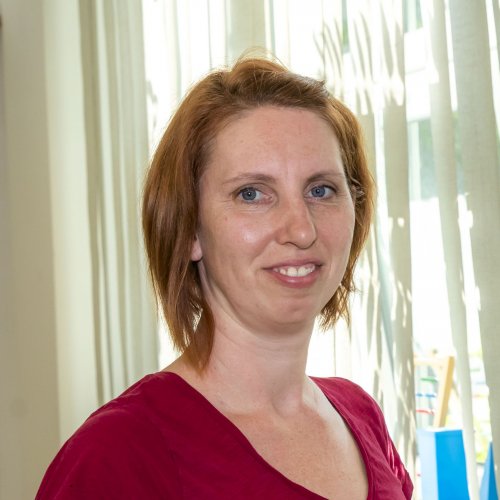 Hana Široká
Hana Široká
Czech teacher

Why I work at Duhovka
What I like about Duhovka is that it gives children the opportunity for free personal development. I appreciate the respect for individual pace and the promotion of critical thinking. A competitive environment is replaced by cooperation, children's creativity is encouraged. I believe that experience-based learning helps to create a quality foundation for our children's future lives.

What helps me in my work
I have a degree in pedagogy from Charles University, 8 years of experience in elementary school, 2 years of experience in a Montessori school and a 2-year Montessori training. I am also a mother of three children. So, I spend most of my time among children and this makes me think about ways to ensure the best possible future for them. I believe that the right way are quality interpersonal relationships, free will and the ability to be responsible for one's actions. I want the children that surround me to experience wonderful moments of discovery in a calm and stimulating environment. This is the environment Duhovka creates.
Grade 4 - 5 Teachers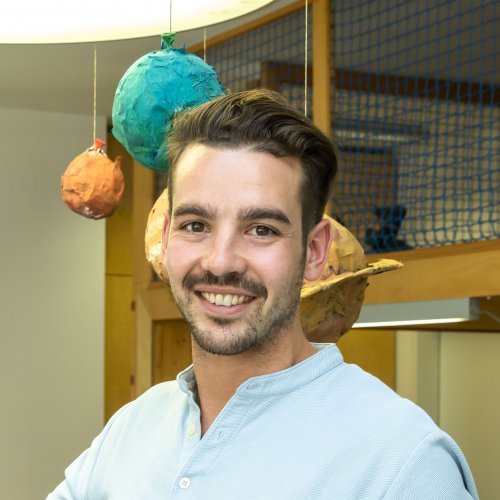 Dylan Edwards
Dylan Edwards
English teacher

What I like about Duhovka
I like the community in Duhovka. Almost everyone is cheerful and happy to help each other, there is good energy between colleagues and in the school. The children can also feel the positive energy in the environment, classroom, and school.

What helps me in my work
I've spent many years coaching, working with young people and identifying that you need to ensure the child is comfortable and willing to cooperate to ensure a stable and effective learning foundation. I have completed the AMS Montessori Training lead by Judy Luman.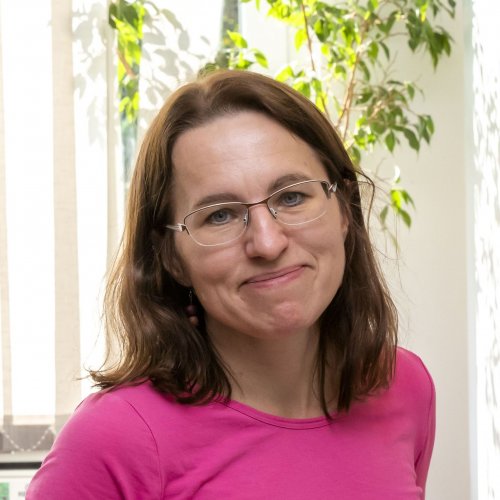 Alena Knotková
Alena Knotková
Czech teacher

Why I work at Duhovka
Duhovka allows children to explore the world with enthusiasm and learn about it in context. It is a safe environment where everyone has the opportunity to discover their abilities and express their uniqueness. It teaches children to find their place in the world, to be responsible with their work and to respect others.

What helps me in my work
I enjoy working with children, discovering the world with them, and experiencing the fascination of knowledge... After graduating in the fields of teaching for elementary school and educational drama, I worked as a teacher at Škola Hrou for many years. While working at Duhovka, I have completed Montessori training (for ages 6 - 12). I have three big children who also teach me something new every day. The world is a fascinating mosaic for me, where each stone has its unique and unrepeatable place. Education: Teacher training for Elementary School, Drama Education, AMS Elementary I-II, AMI Cosmic Education in Elementary School (trainer Kay Baker), Montessori in the Czech Language.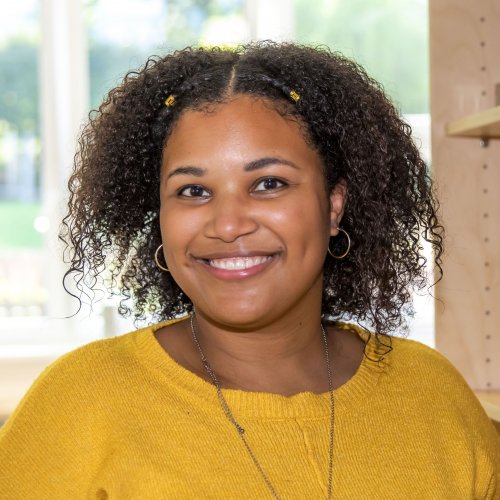 Jocelyn Lluesma
Jocelyn Lluesma
English teacher

Why I work at Duhovka
I think Duhovka is a great place for children to learn and grow. The environment is made to fit their needs and meet their curiosity with the opportunity to discover the answers. Duhovka also helps them develop a sense of independence and wonder.

What helps me in my work
With working in Duhovka, I find ways to utilize my previous education and general life skills. I observe the class and make assessments based on what I know about child development and education. I can also help the children practice and develop necessary life-long skills in areas such as practical life and social-emotional development.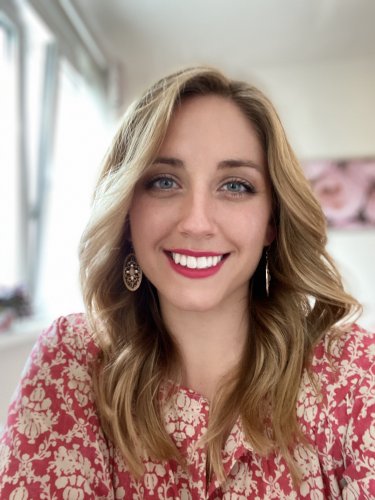 Cassandra Moore
Cassandra Moore
English teacher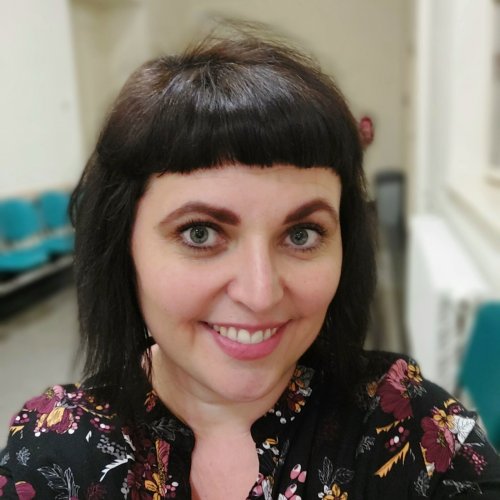 Lenka Nodl
Lenka Nodl
Czech teacher

What I like about Duhovka
Duhovka is a matter of heart for me and a pedagogical dream that came true. It's not just a school, but a great informal, friendly and inspiring space for us teachers, parents and especially the children who can learn, spend their time and in a beautiful, safe, friendly and above all respectful environment and we share it with them.
The learning here is definitely mutual and can be expressed in one word: LOVE.

What helps me in my work
The foundations are certainly my university studies at the Faculty of Education of Charles University, lifelong experience in school and leisure education in elementary schools and in various clubs, natural interest in respectful approach to people and nature and last but not least I must highlight especially my experience as a parent, where I learn every day and have a constant opportunity to move forward.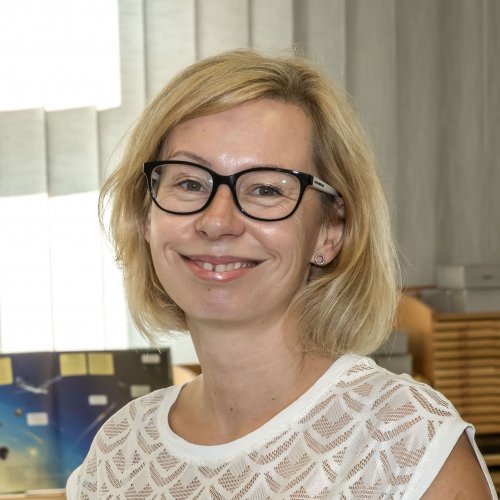 Šárka Poláková
Šárka Poláková
Czech teacher

What I like about Duhovka
What I like about Duhovka is the unique idea of combining the Montessori method with bilingual education. Duhovka is a place full of creativity and respect for children, parents, and teachers.

What helps me in my work
In my work at Duhovka I use the knowledge that I have gained while studying teaching for elementary school at the Faculty of Education of Charles University and during Montessori training with a focus on the age group 6 to 12 years. During my teaching practice I have participated in a number of interesting educational courses. I was most impressed by the course "Facing History" and a training program for mentors. My teaching practice has certainly been influenced by my interests, which include traveling and sport.
Grade 1 - 5 Assistants and Future Teachers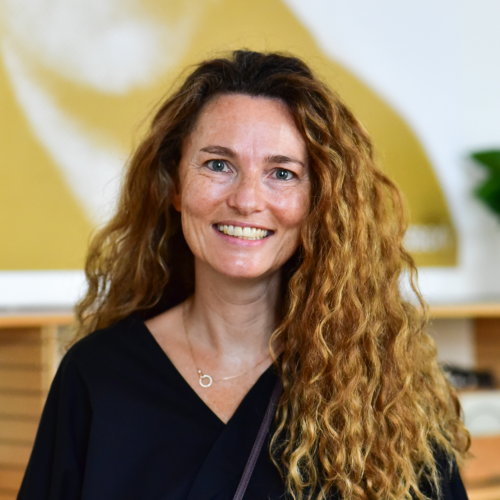 Karin Drozdová
Karin Drozdová
teacher assistant

Why I work at Duhovka
At Duhovka we teach in a structured learning environment designed to facilitate children's self-directed learning. Education thus becomes a great journey of self-realization and self-awareness. I like the environment in Duhovka because it encourages and fulfills children's curiosity. The teacher is a guide who opens up many different paths, teaching by demonstration, not by correction. Indirect instruction and unforced learning are natural benefits of the unique environment of Duhovka classrooms.

What helps me in my work
I graduated from the Faculty of Education of the University of Ostrava, majoring in Teaching for Elementary School. For ten years I taught English language at the Vladislav Vančura Elementary School in Prague 5 - Zbraslav. Here I gained the necessary experience that helps me a lot when working in the bilingual Montessori environment of Duhovka. I am currently completing the Montessori Teacher Education Program.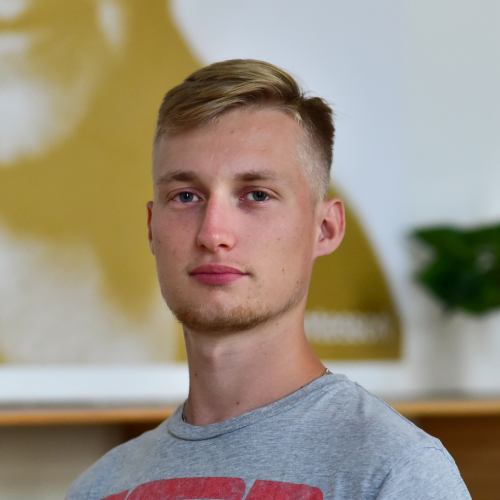 Patrik Grúner
Patrik Grúner
teacher assistant

Jana Holzerová
Jana Holzerová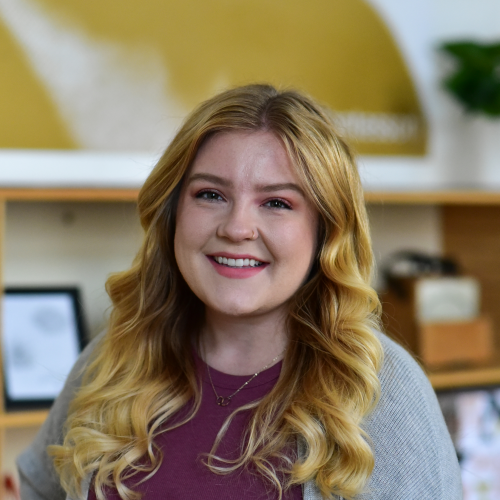 Brooke Johnson
Brooke Johnson
teacher assistant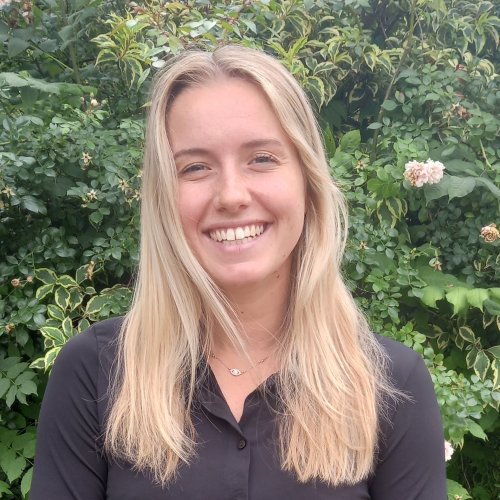 Lucie Rogozová
Lucie Rogozová
teacher assistant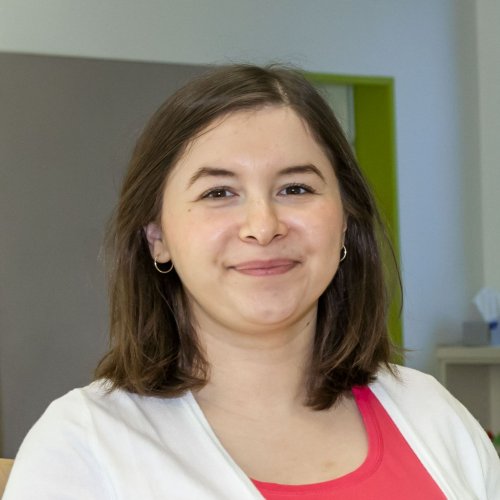 Michaela Sálusová
Michaela Sálusová
Czech teacher

Why I work at Duhovka
I like the fact that in our school the teacher is a guide and a partner for children. The teacher opens a window of knowledge and helps them to cope with everyday challenges. Duhovka is a proof that learning doesn't have to be boring.

What helps me in my work
My pedagogical knowledge from university and my experience as a teacher help me in my work at Duhovka. When communicating with colleagues and pupils from bilingual backgrounds I mainly use my knowledge from a language school in Brighton.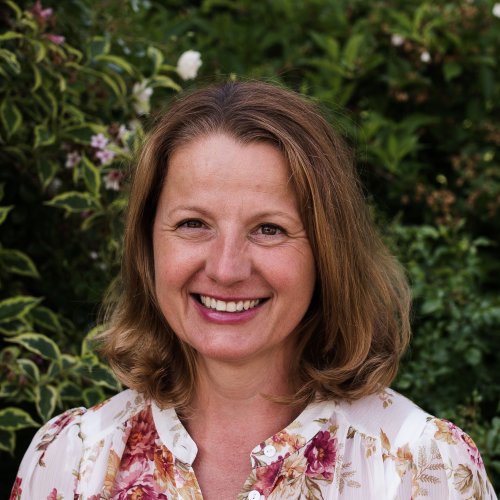 Martina Váňová
Martina Váňová
teacher assistant

Why I work at Duhovka
Duhovka is great for children because it provides them with a different form of learning than in traditional schools. The teachers are 100% dedicated to the children. Children and parents receive support, help and information from the school. Parents are also part of the school. Duhovka children also have a great advantage in that they can spend their afternoons in the after-school center and in the school garden or take advantage of the school's large selection of afternoon clubs.

What helps me in my work
My years of experience working with children and my work at a school abroad help me a lot in my work at Duhovka. This experience helps me to navigate well in a bilingual environment. Another great help has been my long-term travels in Southeast Asia, where I have met people of different cultures, habits, and religions. This life experience has made me stronger, and I often use it in my work with children. And I'm not done yet - Duhovka motivates me to continually deepen my education :)
Since 2006 assistant teacher in a school abroad and then for the last 3 years in Duhovka. Pedagogical studies - teaching assistant abroad and in the Czech Republic.
Middle School Teachers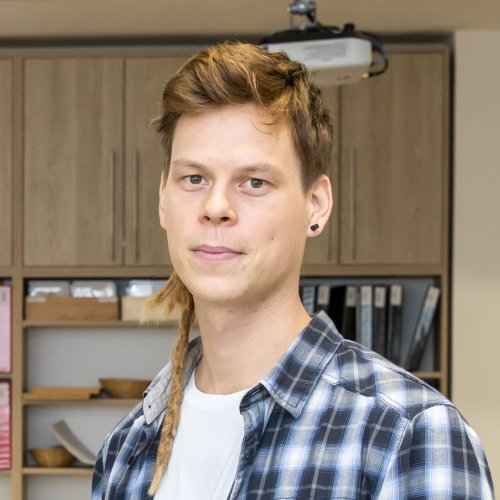 Jan Čermák
Jan Čermák
Czech teacher

Why I work at Duhovka
Enthusiasm for working around children. Genius loci - the special charm of a place that does not feel like "going to work" but still "going to school". Discovering together how to make the path to knowledge accessible and enjoyable for children.

What helps me in my work
What helps me the most is my experience with different types of children. From the bright and quick learners to those who more or less struggle with learning. And definitely my experiences in Tanzania, where I learned patience while waiting 16 hours for a delayed train. :)
And of course my education and experience :)
7 years of experience (of which 4 years in a Montessori environment)
Montessori courses: Czech for Explorers (Montessori Czech Republic), AMI Montessori 12-18 workshop (Jenny Marie Höglund), How to Start a Montessori Class (Montessori Elementary School Kladno), lecture by Claus-Dieter Kaul - Montessori 12-18
Other courses: Philosophy for Children P4C, Complex Work with a Class Group, Research-oriented Teaching, Work with a Mistake in the Czech Language, Writing without Fear, Bullying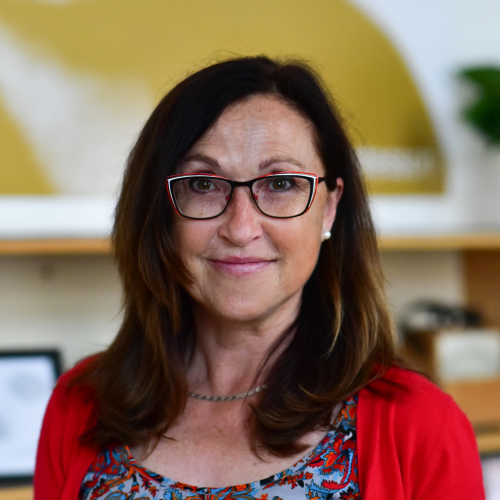 Michaela Freyová
Michaela Freyová
science teacher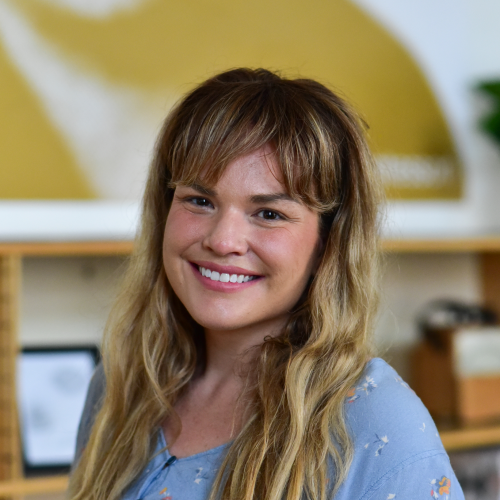 Kaitlin Griffith
Kaitlin Griffith
English teacher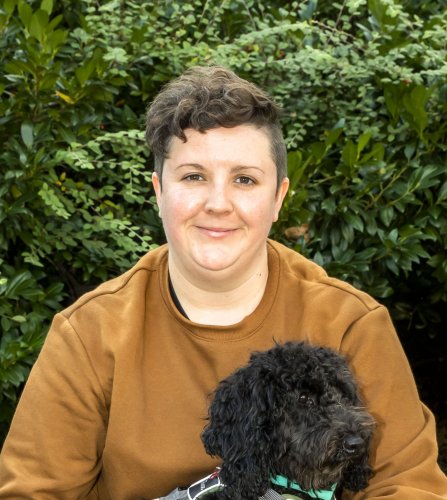 Naomi Hinton
Naomi Hinton
English teacher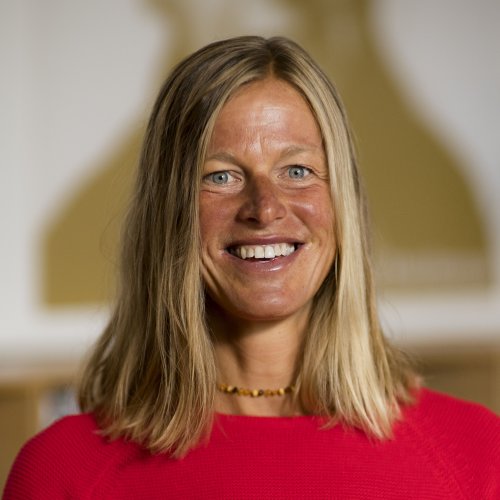 Kristýna Přikrylová
Kristýna Přikrylová
Czech teacher

Why I work at Duhovka
In Duhovka, children participate in the running of the school, create the environment in which they will learn and spend their time, and care for it together. I like the teacher being more of a guide who teaches the children independence.

What helps me in my work
I enjoy creating new activities in the classroom. My inspiration for teaching Cosmic Education comes from travelling around Europe. The best practice for me is the upbringing of my five children :) I graduated from the Faculty of Mathematics and Physics, Charles University (Mathematics - Computer Science). I taught Math/Programming in a high school (4 years), at the Faculty of Mathematics and Physics, Charles University (2 years), in Scio School (1 year), at the Montessori School Na Dlouhém lánu (2 years), in Duhovka (untill now) and during 6 weekend courses by Claus Dieter Kaul.
Middle School Assistants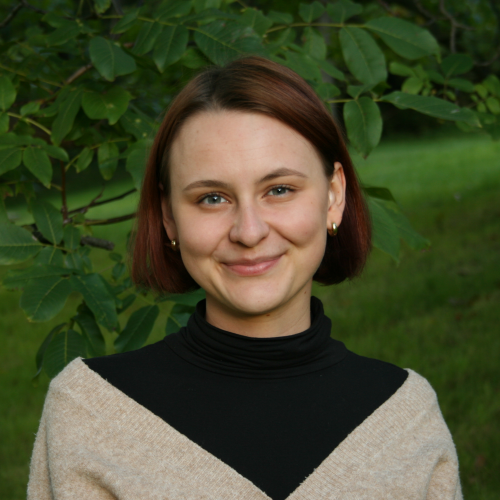 Adéla Hájková
Adéla Hájková
teacher assistant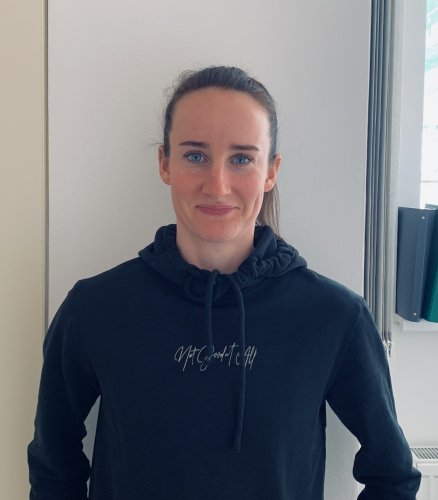 Gabriela Matoušková
Gabriela Matoušková
teacher assistant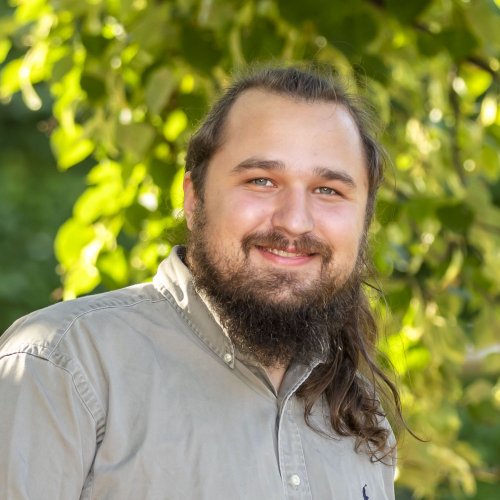 Drew Taylor
Drew Taylor
English teacher

Why I work at Duhovka
What I like about Duhovka is the multicultural environment. There are people from many different cultures all working together to teach. I also enjoy the adaptability of the school and staff, primarily how Duhovka is able to adapt to the rapidly changing situations around it.

What helps me in my work
My education and life experience that I feel has mostly helped me is the times I have had to work with others. Every classroom in Duhovka is a team, even more than in other schools due to the bilingual nature of the school. I also feel that my IT experience has been of great use, not just as an IT teacher, but because I could contribute to classroom organization with my own skillset.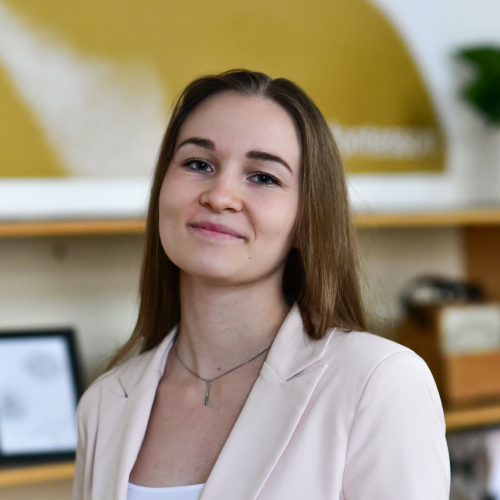 Simona Vosáhlová
Simona Vosáhlová
teacher assistant