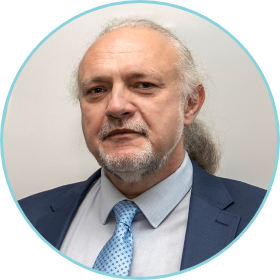 "Are you interested in the reality of a Montessori class and the application of Montessori principles in practice? The most effective way to understand the nature of a Montessori class, the role of the teacher and the way children learn is to experience a relevant part of live teaching. Anyone who spends at least 1-2 hours in a well-functioning Montessori class will get a very good understanding, which could not be provided by any explanation.
We regularly allow parents to visit classes so that they have the opportunity to see everything with their own eyes, to experience their "Montessori morning". We see how, after such visits, the "discovery effect" takes place with most visitors, and everyone suddenly understands what the essence of the Montessori program is, and how the organization of the class very much differs from that of traditional schools.
Contact us and we will be happy to tell you the date of the next in-class observation."
Jindřich Kitzberger, School Director
Duhovka Elementary

Nad Kajetánkou 134/9, 169 00 Prague 6 - Břevnov


Trade registration number: 25 62 58 45
Bank details: 5754673001/5500
Data box ID: u3ksjdb
IZO code: 018627994
Founder: Duhovka Group, a.s.